Easily capture user story conversations in Jira
Integrate with Git and automate with Cucumber
Easily capture user story conversations
in Jira
Integrate with Git and automate with Cucumber
Powering BDD for thousands of agile teams worldwide
Native to Jira, the whole team can easily collaborate on great user stories using the simple editor that includes step completion, scenario or scenario outline detection, and automatic formatting of tables.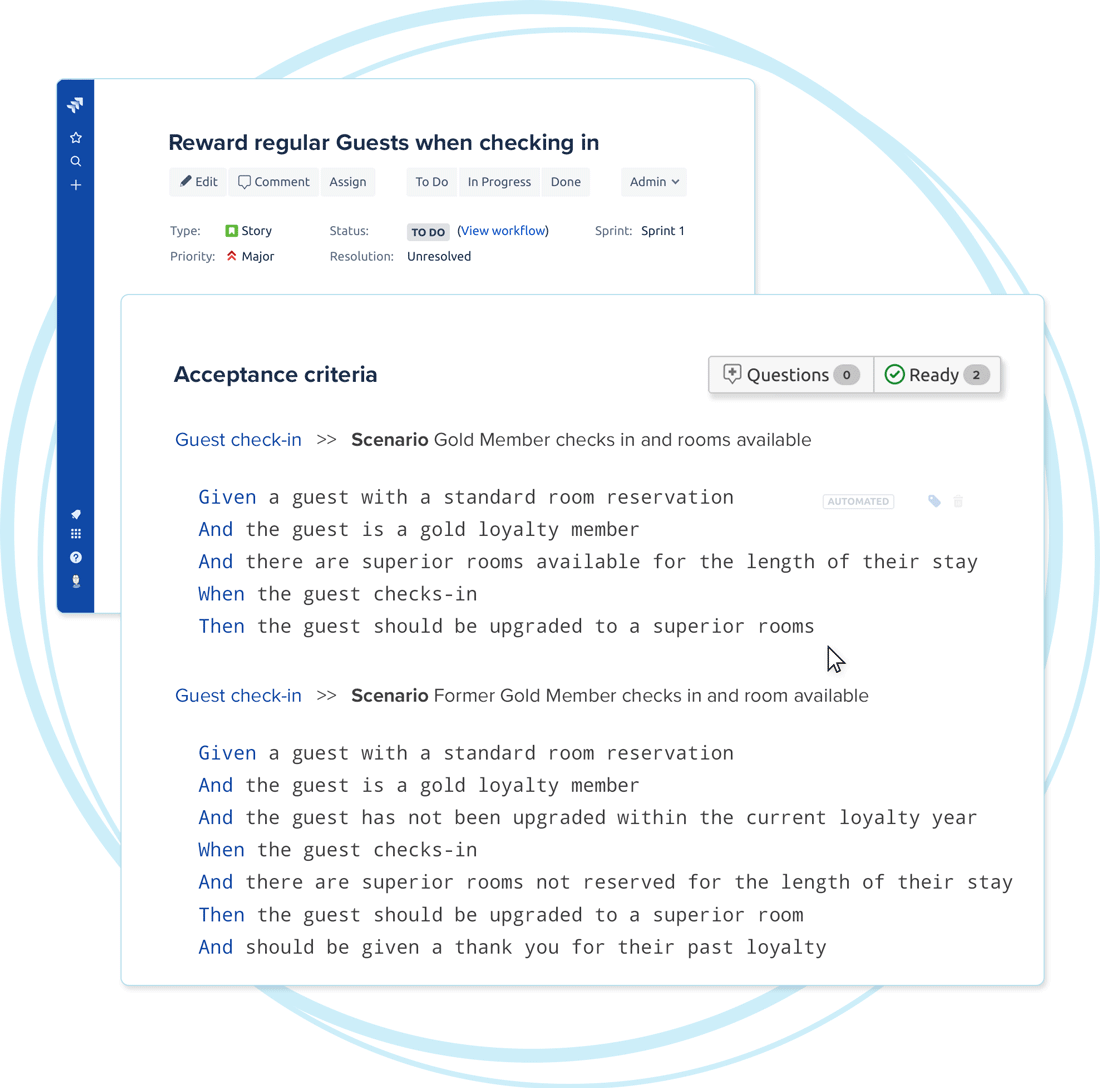 Shared understanding for the whole team
With features such as 'Questions' and 'Ready', tracking of scenario changes and support for 25+ languages, agile teams write better user stories and ensure shared understanding before development work starts.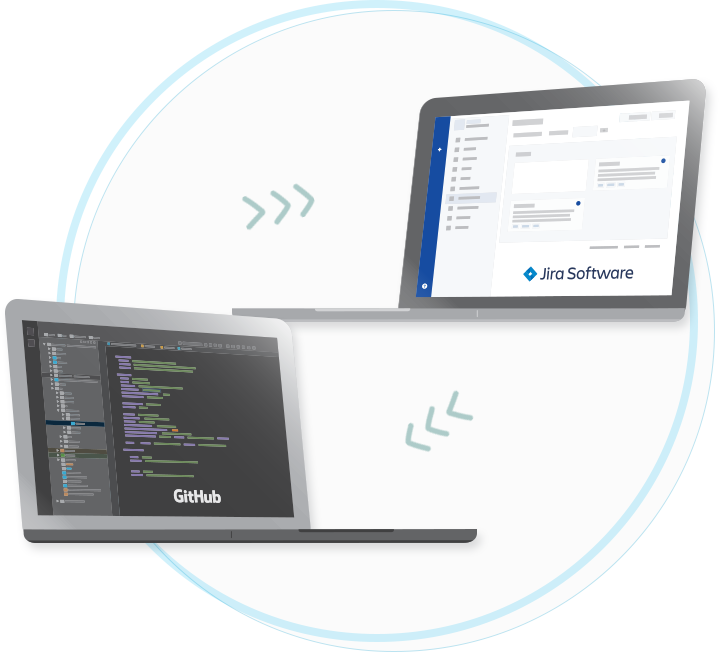 Teams need to store features files in Git, and the secure two-way synchronization between Jira and your repository facilitates ongoing involvement and collaboration of all team member throughout the development lifecycle.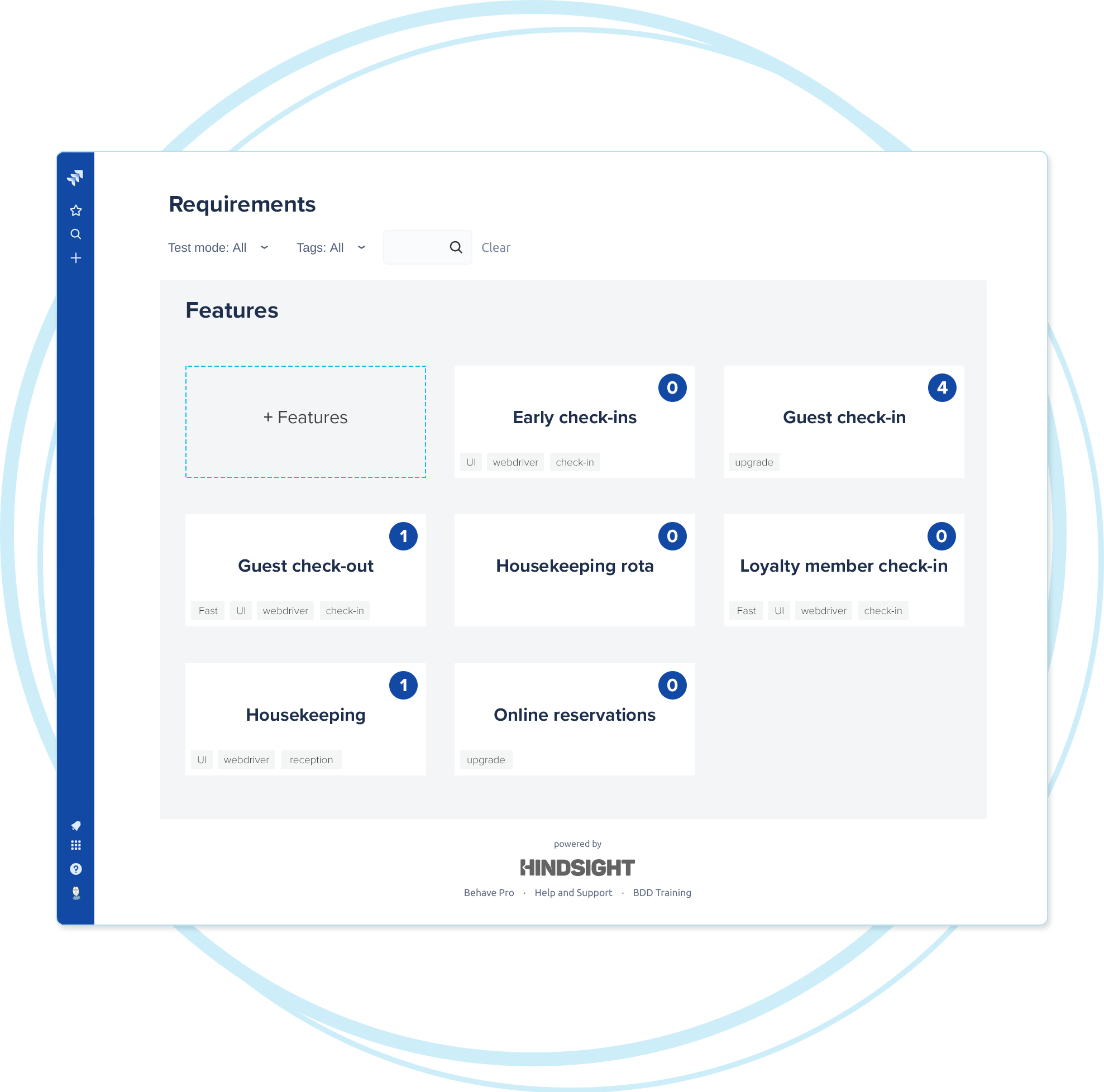 Living documentation in Jira
Completed user stories are automatically grouped by feature as a living document, automated test results are fully traceable to user stories, and powerful search allows teams to quickly locate important information.
Automated acceptance tests for Cucumber are created from feature files, with full requirements traceability, and there's even built-in session-based test management tooling so exploratory testers can add even more value to the development process.
Avoidable rework could be costing an agile team over $40k every month!
Avoidable rework could be costing an agile team $40k every month!
Calculate the cost of rework in your team
Behave Pro offers great value for your agile team — just one plan with all features included. Free 30-day evaluation and easy installation through Atlassian Marketplace.
Integration
Behave Pro is a Jira app, native inside the product, and offers secure two-way, real-time sync with your Git repository, plus it supports testing in Cucumber.
Support
A full Behave Pro knowledge base of guides and tutorials is available, and we offer online, in-app and email support, as well as team BDD training if required.
Confidence
Hindsight Software is an Atlassian Marketplace Top Vendor, crediting an exemplary customer experience, and also adheres to the Atlassian cloud security programme.
Reliability
Behave Pro (Cloud) has a proven 99.99% SLA (see uptime status) and is a BDD tool trusted by companies across multiple sectors to help achieve their goals.